E.S.A.-Ukraine Tactical Pistol Basic & Advance
Event place:

Kiev

Event starts:

06.03.2016 10:00

Event ends:

18:00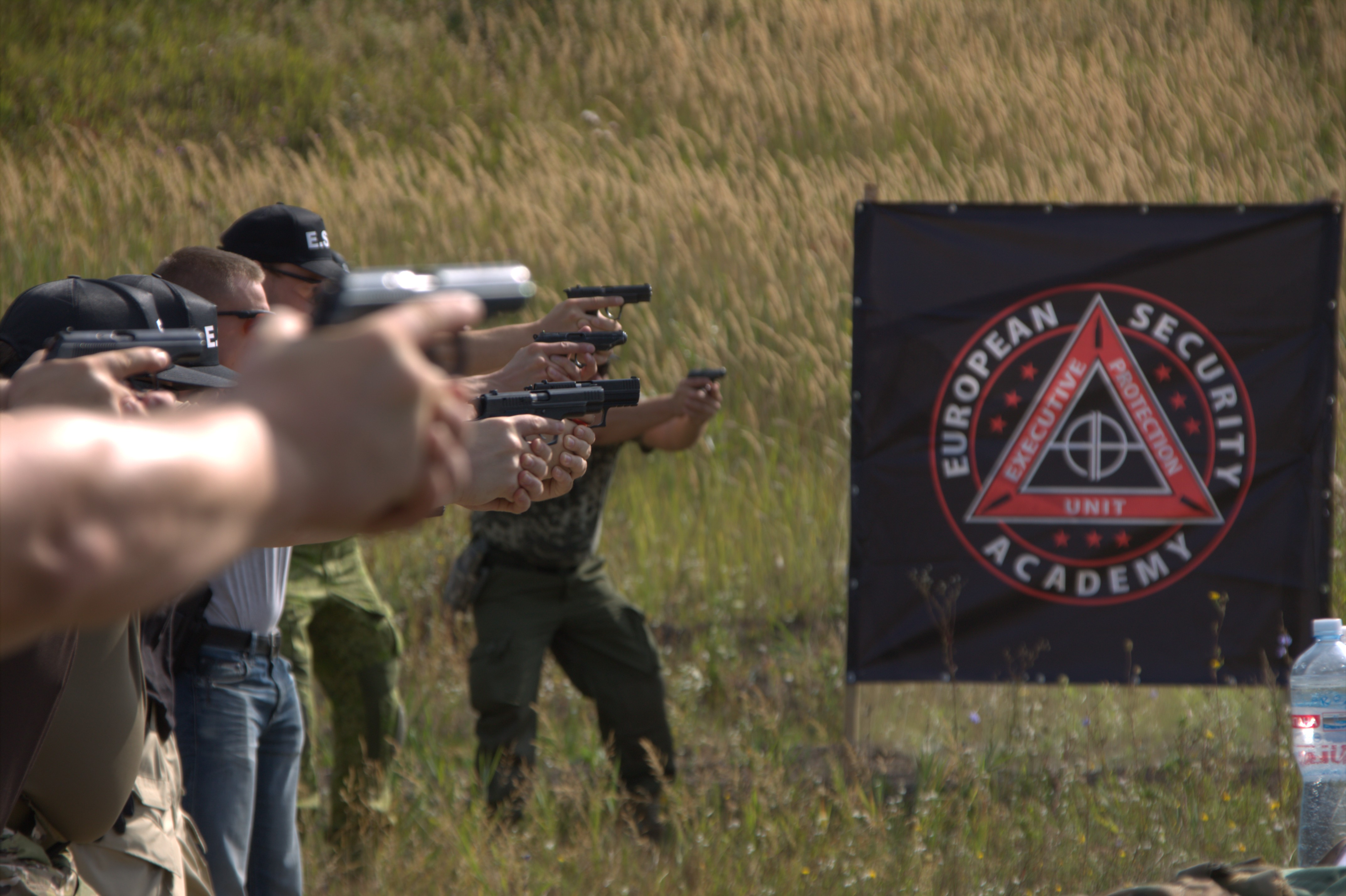 ESA Pistol
E.S.A.-Ukraine invites you for open seminar Tactical Pistol Basic & Advance in Kiev, March 6.
Basic module (4 hrs):
- Theory and practice of pistol shooting, safety rules, choosing the gun and the holster.
- Basic elements of shooting: stance, grip, trigger manipulation, sight picture and sight alignment.
- Practical usage of a gun in different situations, shooting positions.
- Short distance shooting, psychological training.
- Dynamic shooting.
Students will receive basic skills which they can improve for better shooting.
Advance module (4 hrs):
- Fast shooting.
- Fast shooting from different positions.
- Two and more targets.
- Malfunctions and reloads.
- Shooting from the concealment.
- Shooting on the move.
- Weapon retention techniques.
Seminar will take place at March 6th in Center-A training facility.
Beginning at 10 a.m., ending at 6 p.m. Maximum group – 20 students.
Places are limited, reservation is required!
Seminar will be taught by E.S.A. instructor Sam.
Students must have: a pistol, at least 100 ammo, spare mags, belt, holster, pouches, eyes and ears protection, cap, water and snacks. Knee and elbow protection are advised.
The price of seminar – 150 USD (ammo not included).
Center-A offers Glocks, Jerichos and Taurus pistols for rent. Price of rent plus 100 ammo 9*19 is 50 USD.