Strike Industries Japanese Type 89 Style Compensator
Strike Industries Japanese Type 89 Style Compensator
Strike Industries posted a photo on their Facebook page of a new compensator/flash hider they will soon be manufacturing. The design is a clone of Japan's HOWA Type-89 assault rifle comp/hider.
I don't know for sure, but I think they will probably make both an AR-15 and an AK compatible version.
The Type-89 has been the Japanese Self Defense Force's primary service rifle since it was introduced in 1989. Internally it is based on Mr. Stoner's AR-18 design, which HOWA licensed from Armalite.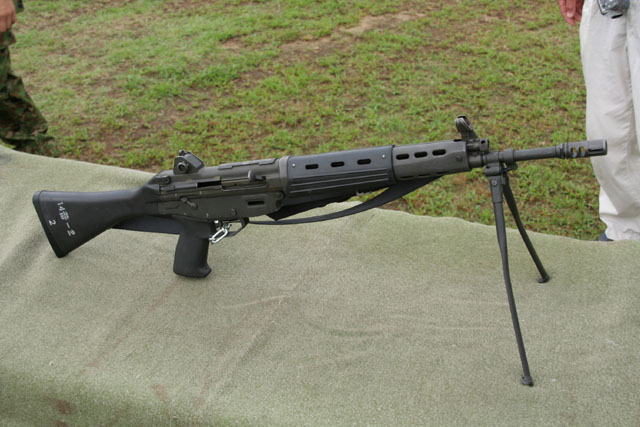 HOWA Type-89