Clerk Draws Real Gun on Robber Armed With BB Gun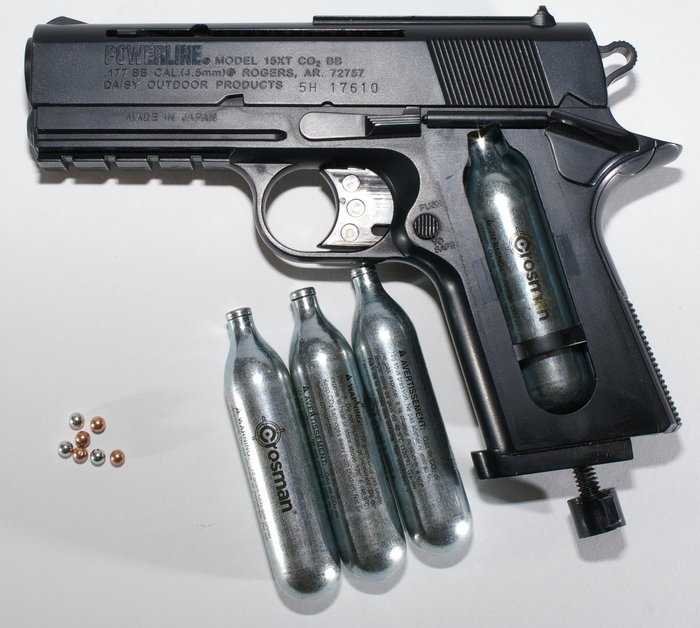 BB gun
A man, identified as 42-year-old James Hayes, of Ambridge, PA walked into an area convenience store around 3:45pm earlier this week and drew an authentic looking BB gun and pointed it at the clerk.
The clerk, quickly and smoothly draws a very real gun from underneath the counter as the suspect pointed the BB gun at home.
The two get into a minor confrontation, which results in the suspect trying to grab the real gun, but ends up being pushed to the ground and pistol whipped by the clerk. Eventually the suspect manages to escape, but he is caught nearby after a woman called police when he ran into her apartment.
According to CBS Pittsburgh, Interim Police Chief James Mann said Hayes "is one of the world's dumbest, and luckiest to be alive, criminals."
Despite his questionable gun handling and tactics, the clerk was not harmed.
This is another example of a violent crime being stopped by a legally owned firearm being used by a law abiding citizen without firing a shot. No one was hurt and the bad guy is behind bars. Because no shots were fired and no one was killed, this incident will likely not be included in most studies or statistics that have to do with defensive gun uses.
Robber With BB-Gun Thwarted By Clerk With Real Gun - Pennsylvania - James Hayes