Military leaders lift ban on women in combat roles
Women in the Army
U.S. military leaders on Thursday formally lifted the ban on women serving in combat positions, with Defense Secretary Leon Panetta saying women have become an "integral part" of the military and have already demonstrated their willingness to fight during the wars of the last decade.
"It's clear to all of us that women are contributing in unprecedented ways to the military's mission of defending the nation," Panetta said.
The change would open hundreds of thousands of front-line positions and potentially elite commando jobs to women. Panetta and Joint Chiefs of Staff Chairman Gen. Martin Dempsey both approved the change Thursday, and the White House separately said it endorsed the decision.
The groundbreaking move recommended by the Joint Chiefs of Staff overturns a 1994 rule banning women from being assigned to smaller ground combat units. Panetta's decision gives the military services until January 2016 to seek special exceptions if they believe any positions must remain closed to women.
He argued that women, who already make up 15 percent of the force, have increasingly found themselves in the "reality of combat" during Iraq and Afghanistan. He said not everyone can meet the qualifications to be a combat soldier but that everyone is entitled the opportunity.
"They're serving in a growing number of critical roles on and off the battlefield," Panetta said of women. "They have become an integral part of our ability to perform our mission."
Some front-line military roles may open to women as soon as this year. Assessments for others, such as special operations forces, including Navy SEALS and the Army's Delta Force, may take longer.
A defense official told the Associated Press that the military chiefs must report back to Panetta with their initial implementation plans by May 15.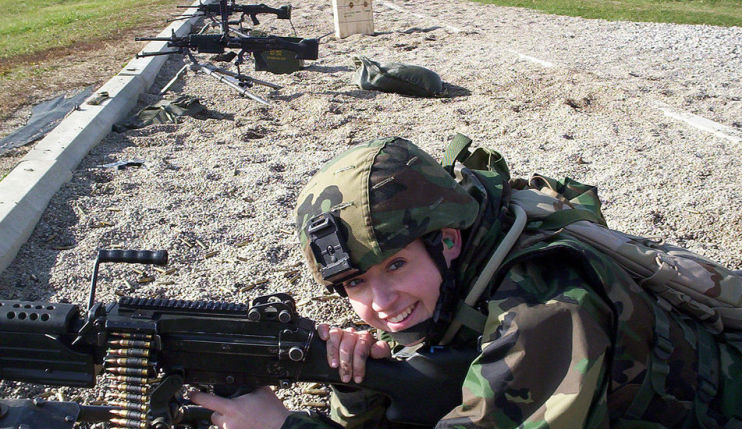 Women in the Army
Panetta's move expands the Pentagon's action nearly a year ago to open about 14,500 combat positions to women, nearly all of them in the Army. This decision could open more than 230,000 jobs, many in Army and Marine infantry units, to women.
Senator John McCain, R-Ariz., said he supports Panetta's decision.
"The fact is that American women are already serving in harm's way today all over the world and in every branch of our armed forces," he said in a statement. "Many have made the ultimate sacrifice, and our nation owes them a deep debt of gratitude."
The senator also urged the military, and particularly elite special forces units, to ensure they maintain their "rigorous physical standards."
In recent years the necessities of war propelled women into jobs as medics, military police and intelligence officers that were sometimes attached -- but not formally assigned -- to units on the front lines.
Panetta is preparing to step down as Obama begins his second term, with former Sen. Charles Hagel nominated to take Panetta's place.