New from Winchester: Win 1911 FP pistol ammunition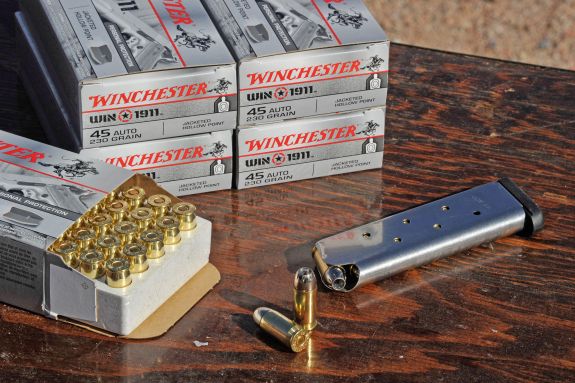 Winchester WIN-1911
The new Winchester pistol ammunition Win 1911 line is tuned to offer the best performances in 1911 style pistols both for training or personal defence.
Available with two bullet profiles: flat nose full metal jacket (FMJ) or jacketed hollow point (JHP).
For both bullest weight is 230 grains and the manufacturer daclares the same point of impact on the target and matching performances in order to allow a less expensive training and avoid repeated sight adjustment.
Bullets jackets are nickel plated. Average velocity is 880 fps.