SDP Alpha, line of semi-automatic defensive pistols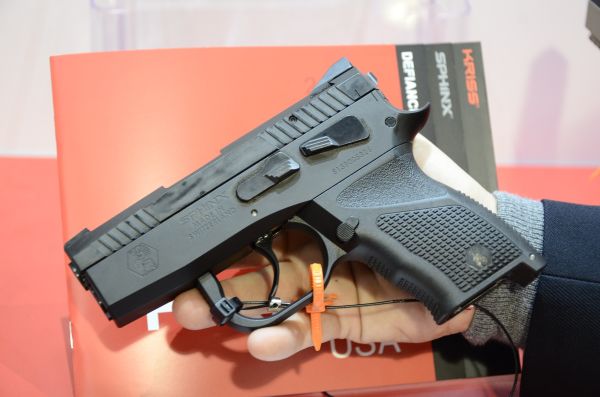 Sphinx SDP Alpha
Sphinx Systems – a Swiss company that's been part of the Kriss Arms Group for some time now – has finally established the SDP line of semi-automatic defensive pistols as the mainstay of its production.
SDP pistols are available in three variants (Subcompact, Compact, Standard) and in three calibers – 9mm, .40 Smith & Wesson, .45 ACP; their main peculiarity consists in the two-parts frame, with a lower polymer portion and an upper reinforced lightweight metal part, that allow users to partially customize their handguns according to their needs and necessities.
New from Sphinx Systems this year at the SHOT Show is the "Alpha" line, a full matte black subseries of the SDP, including all the three models (the Subcompact is hereby portrayed). The anti-reflex black finish ensures inconspicuous concealed and open carry in most situations.