SBU seized a stockpile of European-made guns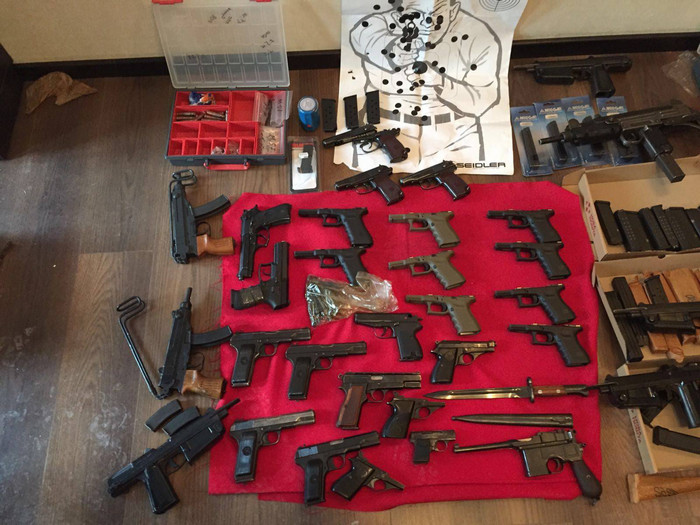 Seized guns
Security Service of Ukraine and police pulled the plug on a channel of illegal guns and ammo to Ukraine via postal service.
Kyiv man created multiple accounts in social media and gun forums, where he looked for potential customers.
These customers transferred money to his bank account, upon which the suspect sent them disassembled guns via express delivery service.
Seized guns
During the search of his apartment and workplace, law enforcement officers seized 5 Šcorpions, 4 Makarovs, 4 TT pistols, 3 Berettas, 15 Glocks 19, 8 Glocks 17, 3 OD Green Glocks 19, Walther P99, Walther P38, UZI submachine gun, spare parts and a huge amount of knives.
Seized stockpile entered Ukraine from Europe through international postal services. Suspect faces multiple charges which include illegal handling of weapons, illegal manufacture, processing or repair of firearms and breach of international transfer of goods that are subject to state exports control.