SHOT Show 2016: New Glock 17 MOS and Glock 19 MOS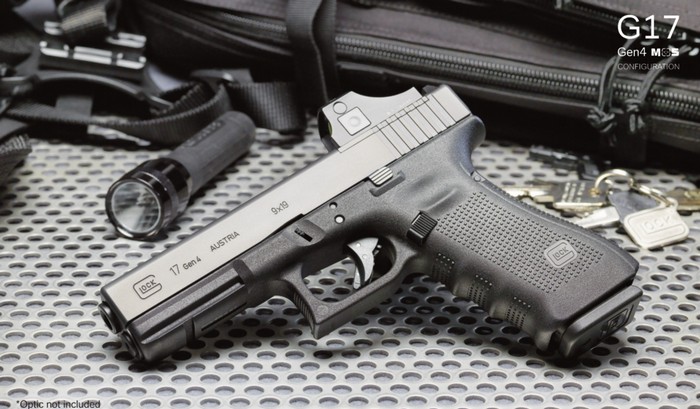 Glock 17 MOS
At SHOT Show 2016 held in Las Vegas, Glock Public Relations & Communication Manager Kie Wagner told representatives of Ukrainian Gun Owners Association about new models - Glock 17 MOS and Glock 19 MOS.
Glock showed us modified pistols with modular optics system last year. MOS versions include a Glock MOS Adapter Set, which installs on a slide – giving you the option of adding various sights.
Initially offered for G34, G35, G40 and G41 models, but now it is time for the most popular ones – G17 and G19 Gen 4.
MOS versions will cost an extra $50-$75.
SHOT Show 2016: New Glock 17 MOS and Glock 19 MOS