SHOT Show 2016: Mini-revolver PUG from North American Arms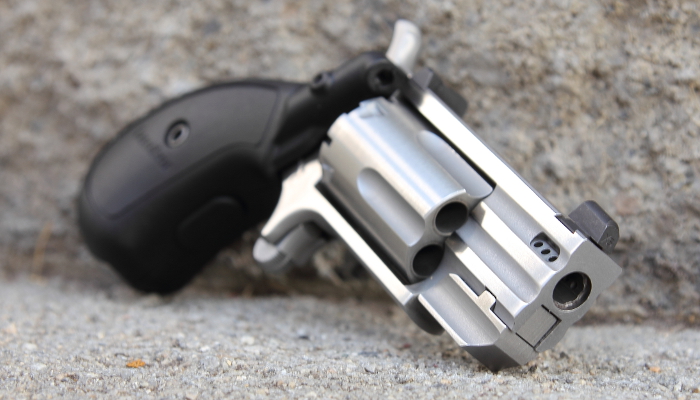 Pug Mini-Revolver
At SHOT Show 2016 held in Las Vegas, Matt Lewis, North American Arms Engineering Manager told representatives of Ukrainian Gun Owners Association about a mini-revolver PUG.
This small 5-shot revolver is available in .22 LR, .22 Mag and .22 Short.
It is made of stainless steel and there is a variety of accessories for it, including a clip-on holster.
SHOT Show 2016: Mini-revolver PUG from North American Arms