SHOT Show 2016: Sauer 100 bolt action rifle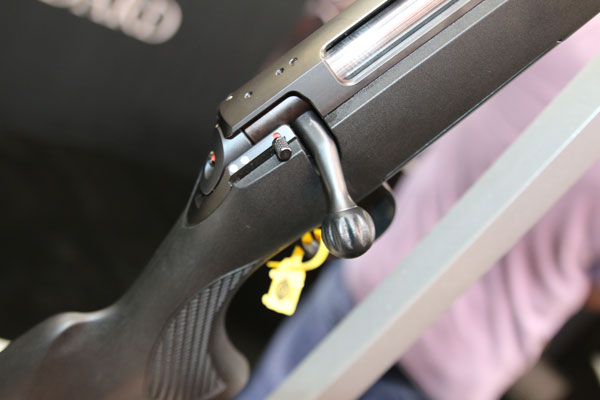 Sauer 100
At SHOT Show 2016 held in Las Vegas, Julian Wengenmayr, J. P. Sauer & Sohn GmbH Regional Export Manager told representatives of Ukrainian Gun Owners Association about their new product Sauer 100.
Sauer 100 is a bolt action rifle available in various calibers from .22-250 Rem to .338 Win. Mag.
It features a three-position safety, 5-shot detachable box magazine and 1-2 kg adjustable trigger.
SHOT Show 2016: Sauer 100 bolt action rifle