SHOT Show 2016: BFG-50A and Super-Shorty from Serbu Firearms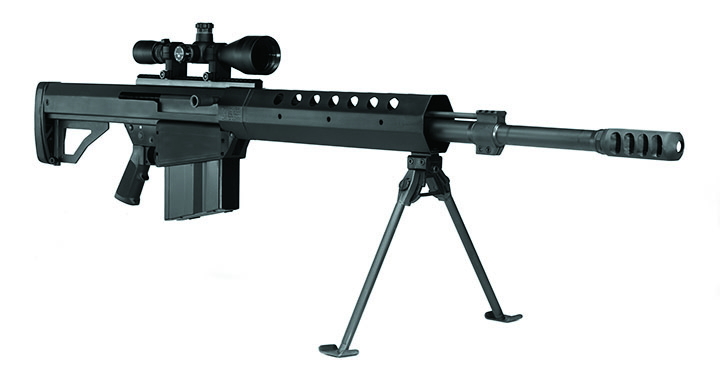 BFG-50A rifle
At SHOT Show 2016 held in Las Vegas, Mark Serbu, Serbu Firearms, Inc. owner told representatives of Ukrainian Gun Owners Association about a BFG-50A rifle and Super-Shorty shotgun.
BFG-50A is a semi-automatic .50 BMG rifle. It weighs 23 pounds and has a 26-inch barrel.
Super-Shorty is a famous sawed-off Remington shotgun. Tube magazine holds 2+1 rounds.
SHOT Show 2016: Serbu Firearms