SHOT Show 2016: Silencerco, LLC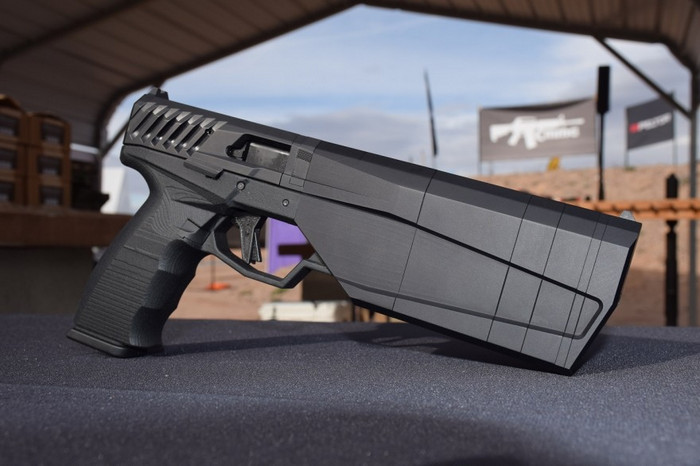 Maxim 9 Silencerco, LLC
At SHOT Show 2016 held in Las Vegas, Darren Jones, Media Relations and Sales Silencerco, LLC told representatives of Ukrainian Gun Owners Association about a new internally suppressed pistol Maxim 9 and a new silencer Omega 9K.
It is still in development, but it starts to appear everywhere. Serial model will have a laser or light module under the barrel. It is compatible with Glock magazines.
SHOT Show 2016: Silencerco, LLC
Omega 9K is a new silencer usable with pistols and rifles, from 9mm to .300 BLK. It provides safe hearing protection even with ultrasound ammo.
SHOT Show 2016: Silencerco, LLC