SHOT Show 2016: PT-111 G2 from Taurus Holdings, Inc.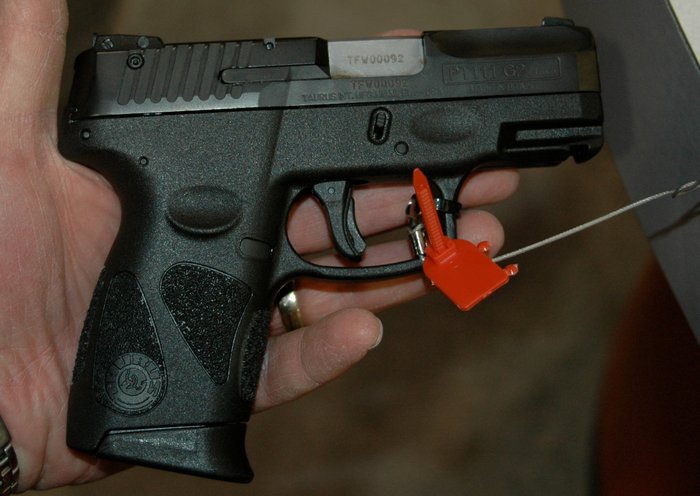 Taurus PT-111 G2
At SHOT Show 2016 held in Las Vegas, Maria K. Espinoza, representative of Taurus Holdings, Inc. told representatives of Ukrainian Gun Owners Association about a new sub-compact model PT-111 G2.
PT-111 G2 is a polymer 9mm pistol with 12+1 magazine capacity. It features a manual safety, loaded chamber indicator and a special lock, which blocks the firearm with a special key.
SHOT Show 2016: Taurus Holdings, Inc.