New Los Angeles Law Would Require All Toy, BB and Airguns to be Painted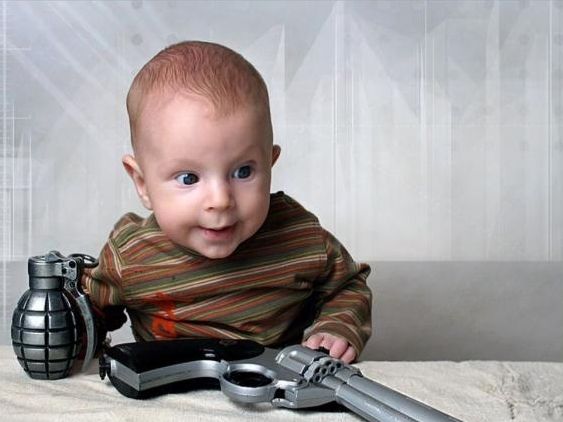 New Los Angeles Law Would Require All Toy, BB and Airguns to be Painted
According to CBS, a proposed ordinance in Los Angeles would require that all toy, BB and other air guns to be painted completely in a color that denotes them as being toys. This goes above and beyond the current regulations that require toy guns to have an orange painted tip.
The department then recommended to the Police Commission that the city draft an ordinance that would require all BB devices, Airsoft pistols, and other imitation firearms to have the entire exterior surface painted "in a distinguishable color that will enable law enforcement to readily distinguish these imitation firearms from other firearms."
Council members voted 14-1 on Wednesday in favor of drafting the measure, which would only apply within Los Angeles city limits. The measure is supported by local police chief Charlie Beck who has previously said, "It is the Department's duty to emphasize how important it is to draft new laws or amend existing laws that would help prevent future OIS incidents associated with BB devices and imitation firearms."
It is unlikely that such a requirement would stop realistic looking guns from being used in crimes. A cheap can of black spray paint could easily transform a toy gun back into a realistic looking replica. The measure would be a large burden on manufacturers of toy and air guns who would, in many cases, have to modify designs to be LA legal.
What do you think? Is this a legit attempt to curb accidents or simply an attack on guns by further outlawing and restricting the toy gun market?