Smith & Wesson 929 Jerry Miculek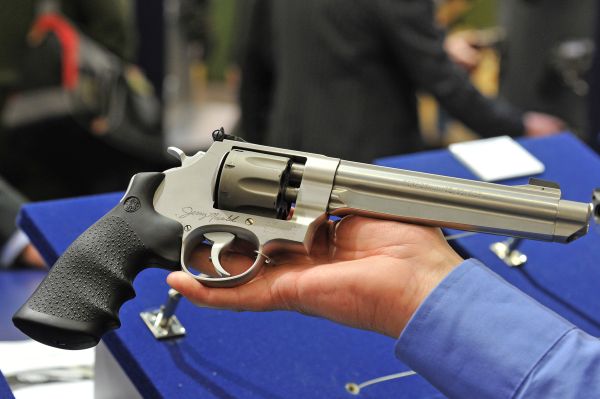 Smith & Wesson M-929
Built to the specifications of Smith & Wesson Champion Jerry Miculek, the Model 929 is a high-tuned 8-shot 9mm revolver developed specifically to suit the needs of competitive shooting, as many shooters – particularly in Europe – are abandoning revolver specialties in IPSC shooting as they can hardly find a fitting tool for the trade.
The Smith & Wesson M-929 "Jerry Miculek Signature Model" revolver has a 6-1/2 inch barrel and an overall length of 12.25 inches. The stainless steel frame and a titanium alloy cylinder help keep the weight down to 44.2 ounces.
Other popular features of the M-929 include a glass bead finish, removable compensator, chrome trigger with stop, cylinder cut for moonclips, Jerry Miculek signature, chrome teardrop hammer and ergonomic synthetic grips.
The Model 929 also features a Performance Center hand-tuned action for a one-of-a-kind single and double action trigger pull.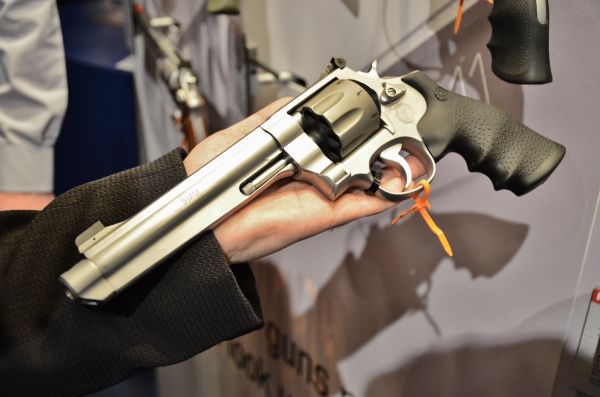 Smith & Wesson M-929