SHOT Show 2016: Large caliber guns from Freedom Arms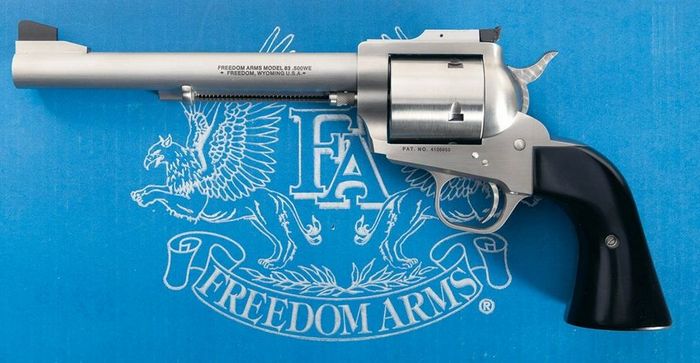 Large caliber revolver from Freedom Arms
Large caliber guns from Freedom Arms At SHOT Show 2016 held in Las Vegas, Robert "Bob" Baker, Freedom Arms President told representatives of Ukrainian Gun Owners Association about some large caliber guns manufactured by his company.
Freedom Arms specializes in large caliber single-action revolvers for big game hunting.
Company's top-of-the-range gun is Model 83, available in various calibers – from .357 Magnum to .500 Wyoming Express. Company also produces single-shot guns for different competitions.
SHOT Show 2016: Freedom Arms