New Products from Signature Manufacturing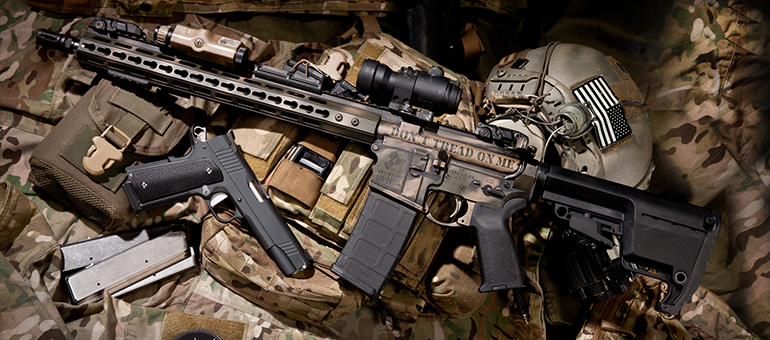 New Products from Signature Manufacturing
At SHOT Show 2016 held in Las Vegas, Greg Langner, Signature Manufacturing, Inc. representative told representatives of Ukrainian Gun Owners Association about his company.
Signature Manufacturing, Inc. is primarily a parts manufacturer for other manufacturers. Company produces bolt carrier groups in three different calibers – 7,62х51, 5,56 and 7,62х39, receivers, handguards, buffer tubes, practically everything, except for barrels.
Company also offers AR-style pistol with under 16-inch barrel, which is not considered as an SBR. Company offers custom and standard AK-47 rifles made of Polish AKMs, as well as select fire rifles for the local SWAT teams.
Signature Manufacturing also offers customization options for Glock pistols and manufactures M1911 models of different modifications.
Finally, Greg showed us a small field repair kit for AR-15 rifles.
SHOT Show 2016: Signature Manufacturing, Inc.