Sportsman Channel Host Killed by Jealous Husband, Police Say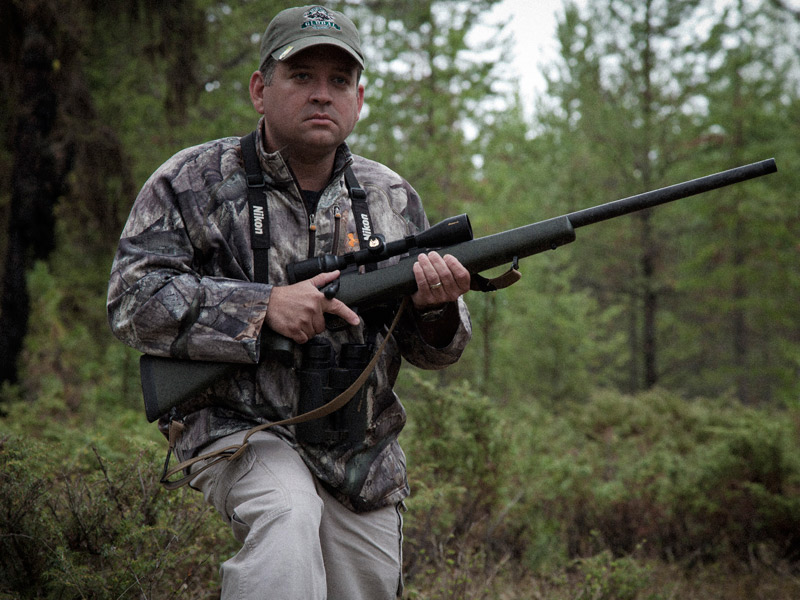 Greg Rodriguez
A Montana man shot and killed the host of the Sportsman Channel show "A Rifleman's Journal" Thursday night in what police believe to be a jealous rage, the Associated Press reported.
The incident started when the shooter, 41-year-old Wayne Bengston, learned that his wife was meeting with 43-year-old Greg Rodriguez over at her mother's house, Whitefish Police Chief Bill Dial told reporters.
Rodriguez hosted the show "A Rifleman's Journal" where, according to its website, he traveled to exotic lands to hunt big game. Rodriguez was in town on business and stopped off to meet with Bengston's wife, who also worked in the gun industry. Dial said that investigators believe that the two met at a trade show some time ago and became friends, and added that investigators do not believe their relationship was romantic.
Bengston, however, didn't see it that way. Upon learning that his wife was meeting with another man, he headed over to confront them. He arrived at his mother-in-law's house around 10:30 p.m., walked inside with a .44-caliber revolver in his hand, and found the two sitting at the kitchen table talking and drinking wine.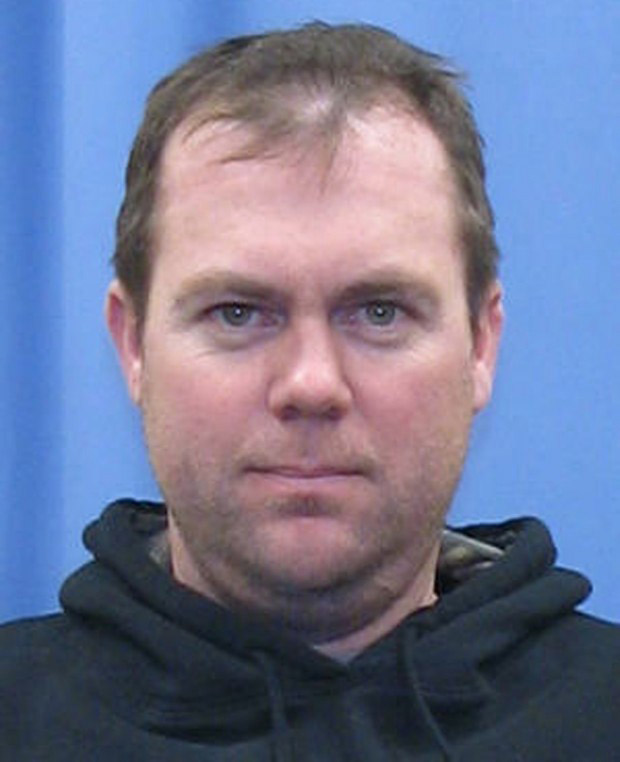 Wayne Bengston
Dial said that Bengston began to utter vulgarities at the two and then shot Rodriguez four times. Rodriguez was hit from about 3 feet away in the torso, arm, shoulder and leg, and died shortly after.
The Flathead Beacon reported that Bengston then "brutally" beat his wife. She suffered a concussion, various contusions and other "substantial" injuries. She was later taken to the hospital, treated and released, Dial said.
After pummeling his wife, Bengston grabbed their 2-year-old son, who was also inside the house but police don't believe he witnessed any of the incident, and drove him to a different relative's house and left him there. Police said he was unharmed when they found him.
Bengston then drove to his house in West Glacier, which is about 25 miles away from where he dropped off his son, and at some point shot himself in the head with the same gun he used to kill Rodriguez, Dial said. His body was found by police at about 4 o'clock Friday morning.
While Bengston did not have a criminal record prior to this event, Dial said that investigators learned that Bengston's relationship with his wife would get heated at times, but arguments never escalated to violence. He added that there was no indication that Bengston was under the influence of drugs or alcohol during the incident either.
"It's pretty much an open-and-closed case. Homicide and suicide," Dial said.
In addition to hosting the hunting show, Rodriguez was the founder and CEO of Global Adventure Outfitters, a business that organizes trophy hunts, and worked as an editor for gun rags like Shooting Times, Guns & Ammo, and Dangerous Game. He also won an award by Nikon in 2012 for his editorial contributions and an award from the Sportsman Channel in January for "Best Instructional/Educational Program."
The Sportsman Channel released a statement via Facebook today that said, "We are deeply saddened by the news of Greg's sudden untimely death. He truly epitomized Sportsman Channel's position of being a leader in the outdoors."
Rodriguez is survived by a wife and two children.