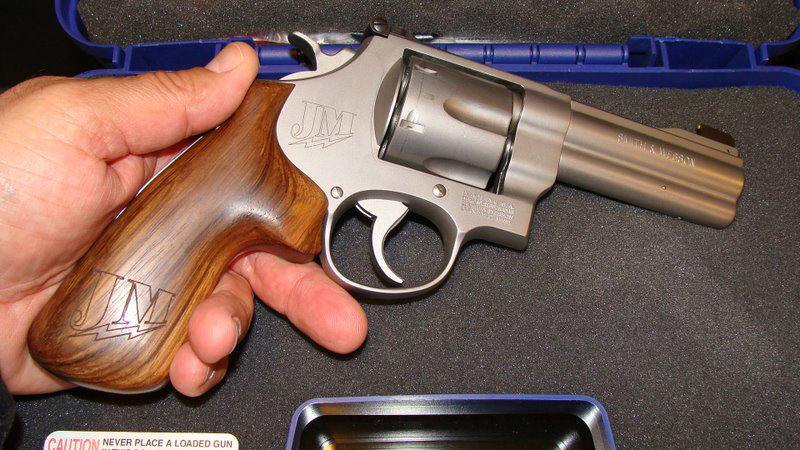 Smith & Wesson 625JM
During WWI the U.S. did not have enough Colt 1911 pistols to go around, so Smith & Wesson and Colt retooled their revolver production to fill the .45 ACP gap in the military's arsenal. In turn both companies produced M1917 revolvers.
It was a viable solution at the time and while it may not be in high demand today — a revolver to fire semi-auto ammo — Smith & Wesson continues to make .45 ACP revolvers for their loyal fans.