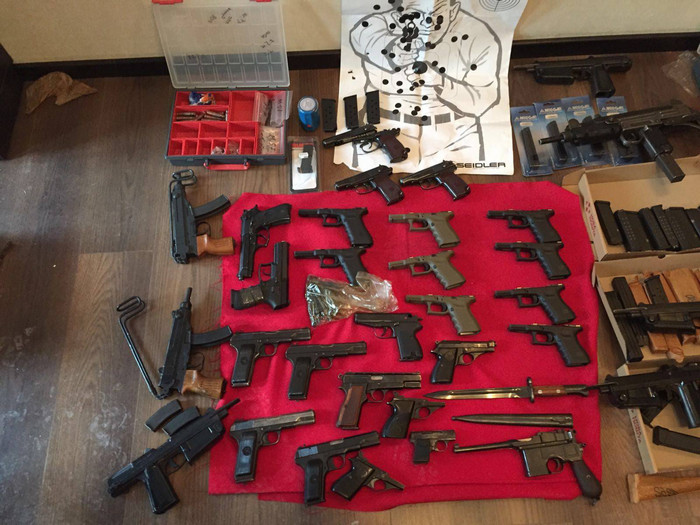 Seized guns
Security Service of Ukraine and police pulled the plug on a channel of illegal guns and ammo to Ukraine via postal service.
Kyiv man created multiple accounts in social media and gun forums, where he looked for potential customers.
These customers transferred money to his bank account, upon which the suspect sent them disassembled guns via express delivery service.