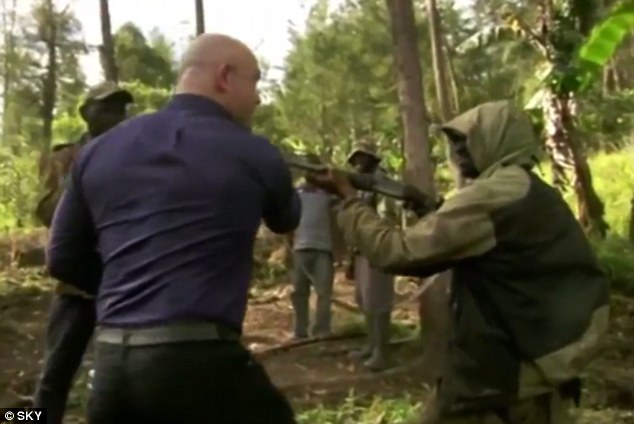 'You're not going to f****** kill me!': Ross Kemp stares down guerrillas in the highlands of Papua New Guinea
Ross Kemp has been caught on camera in a terrifying face-off with armed guerillas as he filmed his latest show in Papua New Guinea.
The 49-year-old former EastEnders hardman and his crew had hiked into jungle near the city of Hagan to interview 'The General', the leader of a gang of violent robbers who terrorise the slums.